Hi,
I have updated from PB 5.60 to 5.70 LTS x64-64 bit for Windows, and the form designer is not displaying things properly:
1. there is a horizontal as well as a vertical white bar across my form
2. the text displayed in buttons and so on are not displayed properly, the text is wider than when i run the program, see shots below
3. the properties section bottom right is not displaying things fully
this is what the gui actually looks like when running the program and as you can see, the text in buttons and so on is not displayed the same as in design mode
I tried PB 5.70 LTS full version for Windows (x86 32-bit) and I have the same display problems
I had no such problems with 5.60 ... I have reinstalled 5.60 and this is what it looks like, you can see the problems by comparing the 2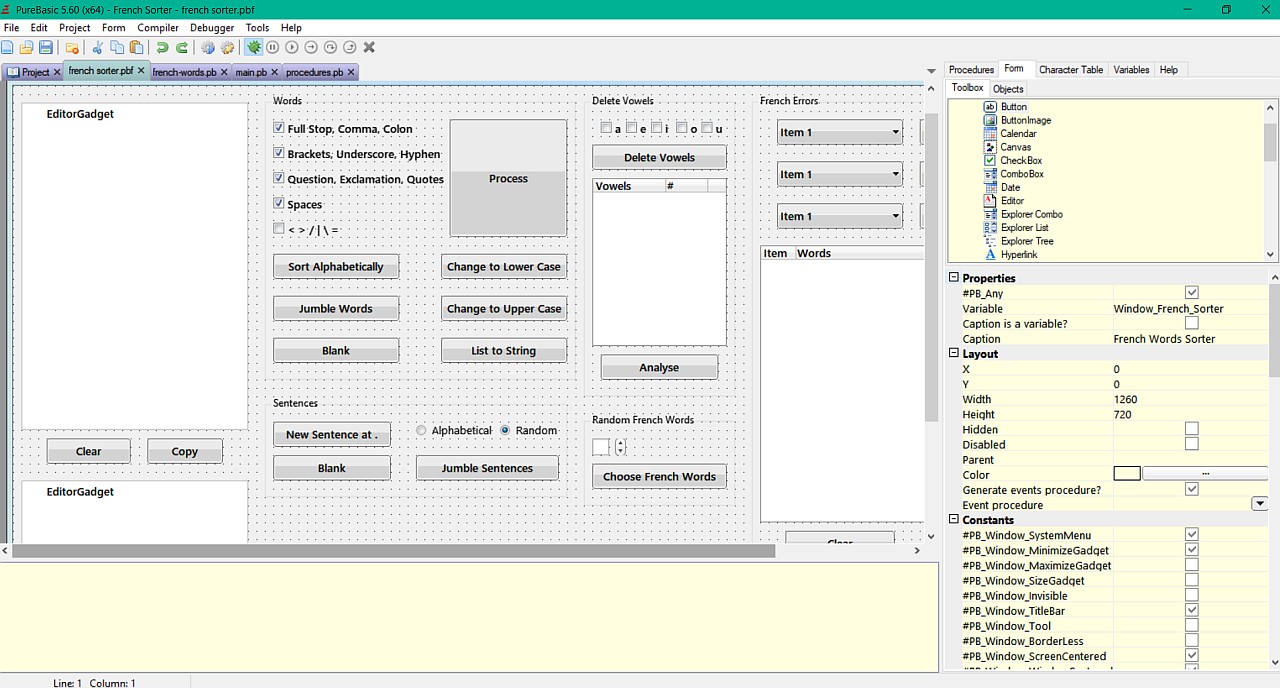 As suggested by a forum member, i switched my laptop dpi from 125% to 100% and no longer had the problem.
The same member suggested i report it as a bug.
viewtopic.php?f=7&t=72760