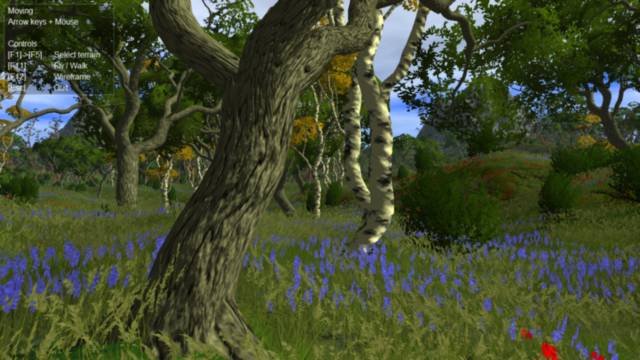 Hey, coders,
v6 of my "Landscape" demo.
the use of shaders improves the rendering significantly
for compatibility on all platforms, I have adapted my shaders for OpenGL (GLSL)
we can now do some perfectly good things with PB.
This time I didn't put the source, just the exe.
I would like to provide a lib with a doc to use it in your games.
I haven't been able to make this lib yet because of a problem with the arrays as procedure parameters.
(but I'm hoping Fred will figure it out.)
the Zip:
http://cg.racine.free.fr/paysage-v6.zip
Sorry just for Windows64 at the moment
the sprites are problematic with 3D OpenGL, so I removed the display of the commands:
- F1 -> F5 : terrain selection
- F11: to switch to flight/walk mode
- F12: wire
- Esc: leave
PS: we start with field 4, but you can use the buttons
(if it's rowing try lowering your screen resolution)