Hello!
4thBreakout is my first game developed with PureBasic: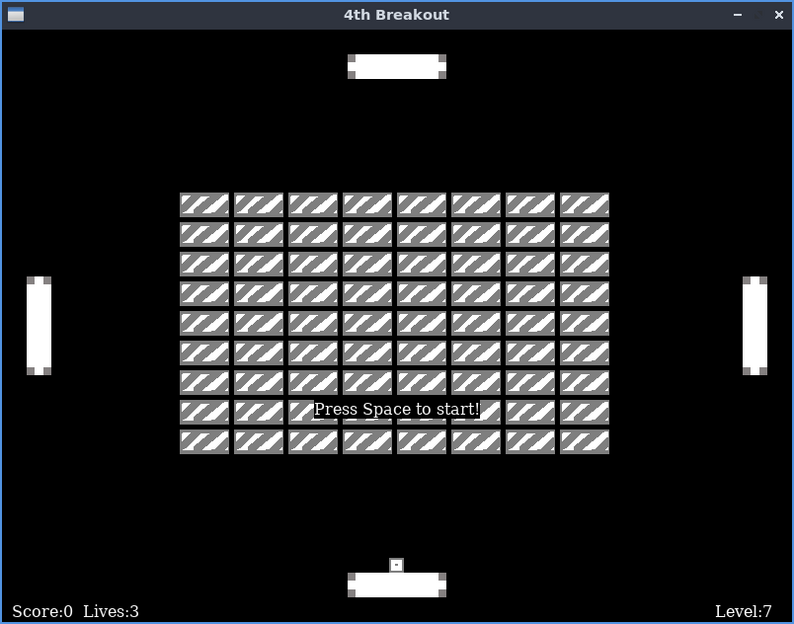 You can download it here:
https://ricardo-sdl.itch.io/4thbreakout
You'll have access to the windows and linux binaries and source code.
The game is really simple, it was developed with the 5.71 LTS demonstration version of PureBasic. I've tested it on Lubuntu-18.10-x64 and Windos 10 64 bits.
PureBasic built-in libraries and commands really make it easy to program games. The simplicity of the language helps too.
Play the game, take a look at the source code. Your ideas and suggestions are welcome!