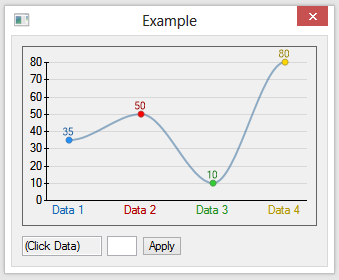 could you add the ability to use the Mouse
to move the Data points on the Graph ??
.... that would be a very awesome addition
and one more request :
add the ability to start off with a blank Graph
then the User uses the mouse to insert Data points
and a Button click graphs/draws the curve fit line
between those data points .
asking a lot ... but i think this would make your Chart a complete work of Art !!!