Hi Everybody,
After month of (years), I started a new project:
What will you get?
A prototype of an action? adventure? game.
In the archive (selfextracting zip (exe.))
Project17, the actuall project
WorldCreator, a tool programmed by me, for ... creating the world...
A42Creator, a tool to give the tiles and object some intelligence....
How to control:
for now only Keyboard is supported:
Cursor keys for char move
ESC for Exit
Minimum System Requirements (forgot this in my first post)
Windows 10 64 Bit, Cpu Atom, Gfx intel 620, 2GB RAM
This configuration let you play the Game,
But for better performance you should start with i5 and 4GB RAM, nvidia 1050i, 20MB free space on harddisk.
Download: actual Version:
2019 06 25 1404:
you can find the download link for the actual Version in the latest post
some has been changed in the substructure and graphics.
technically the following was added:
global sound,
Object sound,
Emitter revised,
DPi compliant?
real-time object creation
indexer (try to process list faster)
Unfortunately, I'm contentwise, still experimental, and a bit of an idea ...
LG.
Walter
aktuelle Version 201906132115
short tutorial for Tools:
https://www.dropbox.com/s/pdze1zct1jvd8 ... l.mp4?dl=0
https://www.dropbox.com/s/yiag7gsusco1j ... l.mp4?dl=0
changelog:
201903171242
another Performance updtae (on tested Systems up to 100%)
201903102117
performance update,
interactions now not bound to screen (Frames per second)
201902272351
support for global sound,
Tools some bugfixes and more functional.
201902171143
some code improvements for spritehandling (some routines/settings removed, which was called "twice/or set twice in the code",
removed "bug" : gamescreen was not centered correctly on some DPi Settings,
added map (basic, in developement) "1" you can go from map "0", for testing
changelog :
201902112349
some improvements to the WorldCreator.
Game: some code moved for better Performance,
Content:
now we can use a sparkling light to go to the next map
201902082240
worldcreator now supports "procedural" areas.
201902062055
Removed soundsystembug,
now soundvolume is objectbased,
changed some code for anim loading,
changed graphic for "NEBULA"
201902051351
experimental implemention of "performanceguard"
emittersystem: bug removed.
some gfx and sfx improvements,
internal logic and some code optimized.
changelog:
201902032255
some experimental engine optimum performance routines integrated,
so we we get the maximum gfx if the FPS limit is lower than the FPS the engine can perform on the executing System.
changelog:
201902032157
emitter now works,
sound bug solved
anim (Player) bug solved
experimental "PerformanceGuard" procedure (for developement or final code?)
screenshots from game and Tools: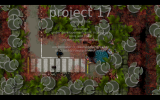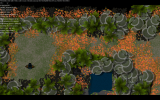 "WorldCreator" ScreenShot: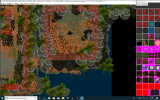 LG
Walter