Today I discovered a small but nice audio editor which is very well suited for the needs of many hobby users.
Ocenaudio
- Easy, fast and powerful audio editor:
https://www.ocenaudio.com/
This is not a multitrack DAW, but still a very fine, stable and performant audio editor with some nice features.
The interface is a mixture of Adobe Audition and the original or old CoolEditPro (who still knows it).
The handling is intuitive and almost everything happens in real time. Effects are unfortunately destructive, but it have a preview function (or pre-listening function).
- Freeware
- Cross-platform (Windows, Mac, Linux) Installable and portable version (portable but not stealth due to QT)
- Many audio formats are supported natively
- Markers and regions can be created
- resource-saving and able to edit really large audio files
- Waveform and spectrogram display
- VST plugin support
- A good number of editing functions and effects are available
On the negative side, there is no manual. It is an advantage if you are already familiar with the use of audio editors. For example, if you know Adobe Audition, you will feel at home, since the developers have obviously copied the Audition wave display.
For podcasters, music recorders or speakers the program is completely sufficient and offers more than you need.
I looked at 5 or 8 free audio editors today because I was looking for an audio software that is "small and light but powerful".
Unfortunately the Ocenaudio website does not describe the full range of features of the software. So I recommend anyone who is looking for such a software to take a closer look at the program.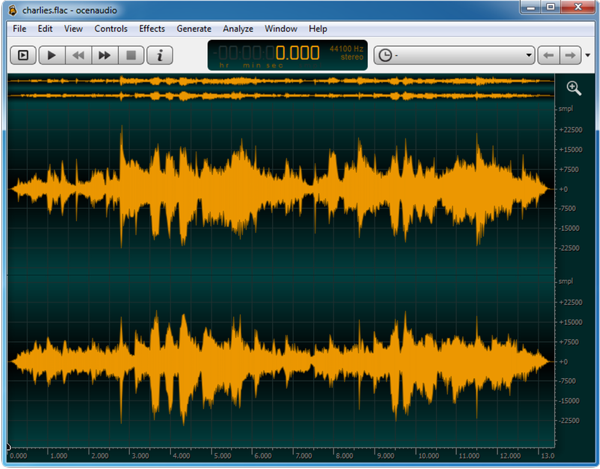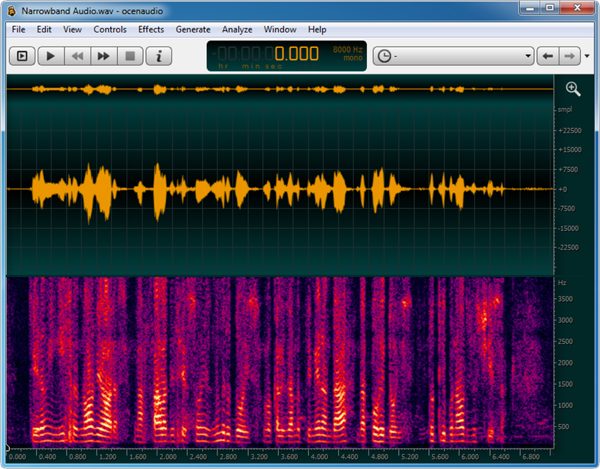 Sorry, following screenshots are in german.
Effects:
Fileformats: