SQB - playlist tool for SqueezeBox LMS server (and other .m3u programs)
Update: SQB now supports 'quirck' particles! See latest post!
I've been awfully busy with many private and work related things, so had to shelve many projects and stick to a few that I use frequently myself for private or work purposes.
This time I needed a tool to manipulate and modify playlists. I recently suffered a drive crash (one of those legendary 3 TB Seagate drives that crash just a month after warranty expired) which took out part of my music collection. It wasn't very essential, so the backup of that part was rather old, and I realized I had done much renaming and reorganizing since then. Re-editing all playlists by hand was doable but time consuming, so I cooked up a little tool... that grew... and grew... and grew...
I *was* working on something called Music Commander, and some parts of that will show up in SQB at a later stage. For now, SQB is just a tool that manipulates .m3u playlists.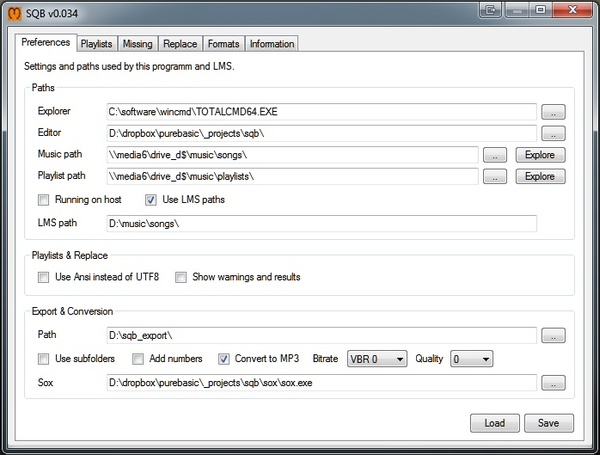 Link:
http://www.ninelizards.com/purebasic/pu ... 29.htm#sqb