I made an implement of JPS search with optimisations "B+P" in assembly.
This algorithm won last pathfinding competitions on grids (it's only for grid graphs)
If you want detail, an explanation here:
http://zerowidth.com/2013/05/05/jump-po ... ained.html
The optimisations in this paper.
http://users.cecs.anu.edu.au/~dharabor/ ... caps14.pdf
Everything is in this zip (exe, library JPS, Binaries Heaps, special Hashtable and pb sources inside)
http://dl.free.fr/kEjXIisxg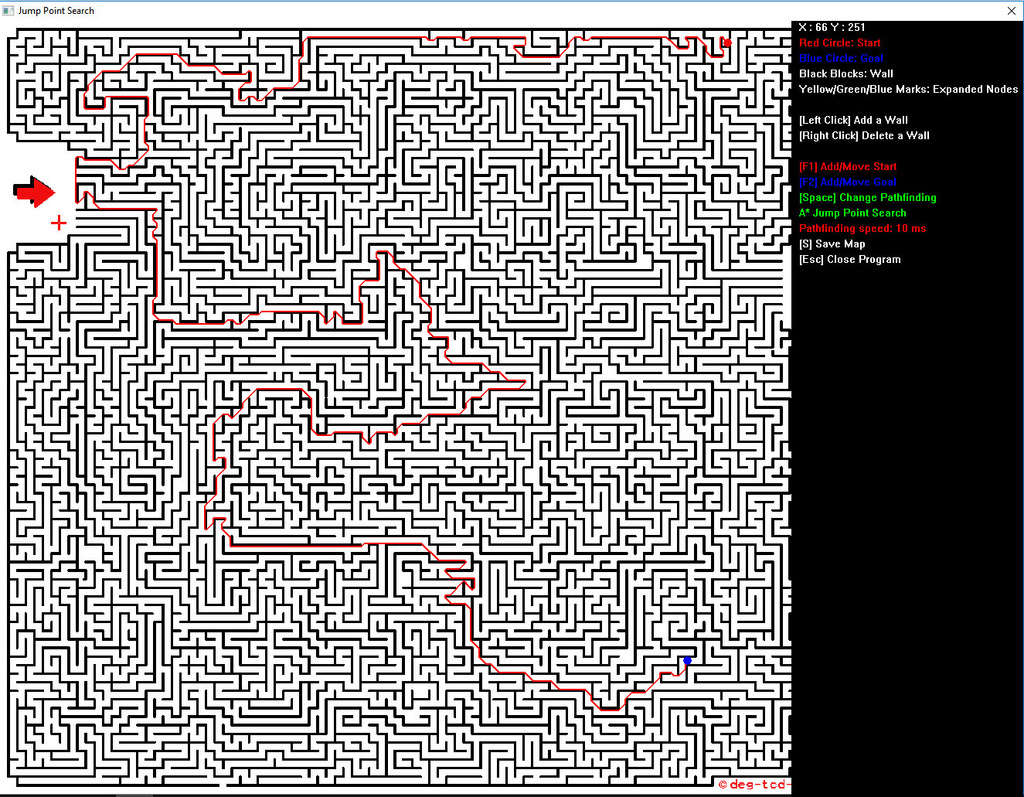 Open/close list nodes are really few.
The path is the shortest and is really smooth (45° or straight lines only).
The algo is "online" ie it's dynamic, nothing is process before.
To switch between A* and JPS press [Space]. In this exemple, 7 sec for A* and 10ms for JPS. (this map contains 1024x1024 cells)
Please if you see a bug thank you to report.