Zach wrote:
Chris, I couldn't remember if you said this, but I could have sworn you said issues with the Frame3D transparency and mismatched coordinates issues I was having would be fixed as well, and no longer require that transparency hack you gave me??
Hey man, yep It's fixed now and you don't need to use the transparency hack any more or parent the controls to it (as it's "real" window is completely hidden). I've sent you an email with the latest beta attached as requested
I'm thinking of maybe setting up some sort of official beta repository on the site?
electrochrisso wrote:
Quote:
:lol: complete with live feed webcam and web based remote "prod with hot iron poker robot" button that you can press when I'm slacking heheh
If you must, I was thinking more on the lines of a French maid.
haha well now that would be awesome (a french maid walks in when you press a button), you would have to use it as a reward button though because not much work would get done otherwise
DoubleDutch wrote:
The new stuff you are planning sounds great.
Thanks Anthony mate
heres an image dump of a current test "super buffer" showing the 2D bin packing algorithm and new Img commands working nicely!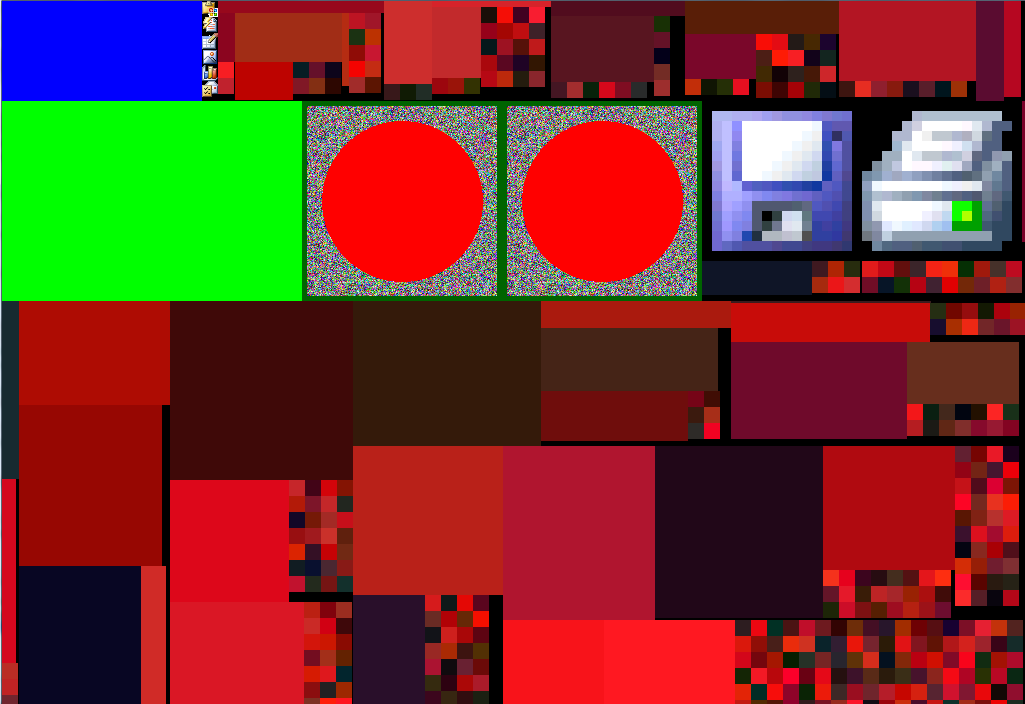 greyhoundcode wrote:
Sales question: if you're planning to shift everything to DirectX that's going to be a considerable piece of work. If someone buys a Platinum license is that only going to be valid for the current branch of ProGUI?
No absolutely not, the Platinum license covers the entire life of the product as a reward to those who "invest" early
Zach wrote:
Though in all our discussions about upcoming features and major work like this, Chris has so far never hinted that there would be new license purchases required.

I think when I first came across ProGUI I discussed his licensing with him and may have given him an idea or two (can't remember, not really trying to claim credit), I don't remember the license options at that time.. It was either the Lifetime, or the less expensive minor updates, which got added after that.

Yep I think you might have Zach
- just tried to keep an affordable pricing model for everyone.
Zach wrote:
But I know Chris seems like a fair an equitable person, so if there are any upgrade fees, I'm sure they would be reasonable, especially for long-time current users
Thanks dude
nope there will never be any upgrade fees for Platinum users - that's why the licence is valuable, it helps me out with the short term money while developing ProGUI and as a reward the Platinum user saves considerable money on future updates that Standard and Gold users would have to pay to upgrade for.
Anyway I hope that clears the pricing model up a bit more with the Platinum license
Chris.